Rolls-Royce Dealer in Warren Michigan
Featured Rolls-Royce for Sale in Warren MI
The Rolls-Royce Collection
Rolls-Royce is renowned for its unparalleled craftsmanship, where every detail of their luxury vehicles is meticulously handcrafted to perfection, from the opulent interiors to the precision-engineered engines. The brand's timeless design philosophy and commitment to delivering the utmost in comfort and performance have made Rolls-Royce synonymous with automotive excellence and a symbol of prestige worldwide. Rolls-Royce continues to set the standard for luxury automobiles, offering an unparalleled driving experience that epitomizes elegance and sophistication.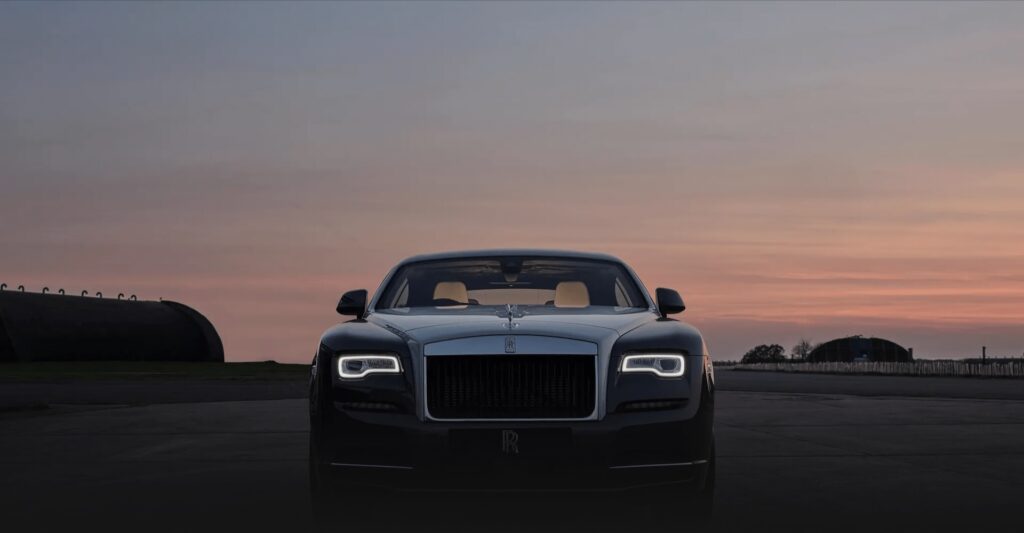 Experience the unparalleled performance of Rolls-Royce, where every drive is a symphony of power and precision. Rolls-Royce vehicles are a pinnacle of automotive performance, combining powerful engines with refined engineering. Our magnificent vehicles, such as the Rolls-Royce Phantom, effortlessly accelerate from 0 to 60 mph in just 5.1 seconds, showcasing the perfect blend of luxury and speed. With whisper-quiet rides and advanced suspension systems, every journey becomes a masterpiece of comfort and refinement. Elevate your driving experience to a whole new level with Rolls-Royce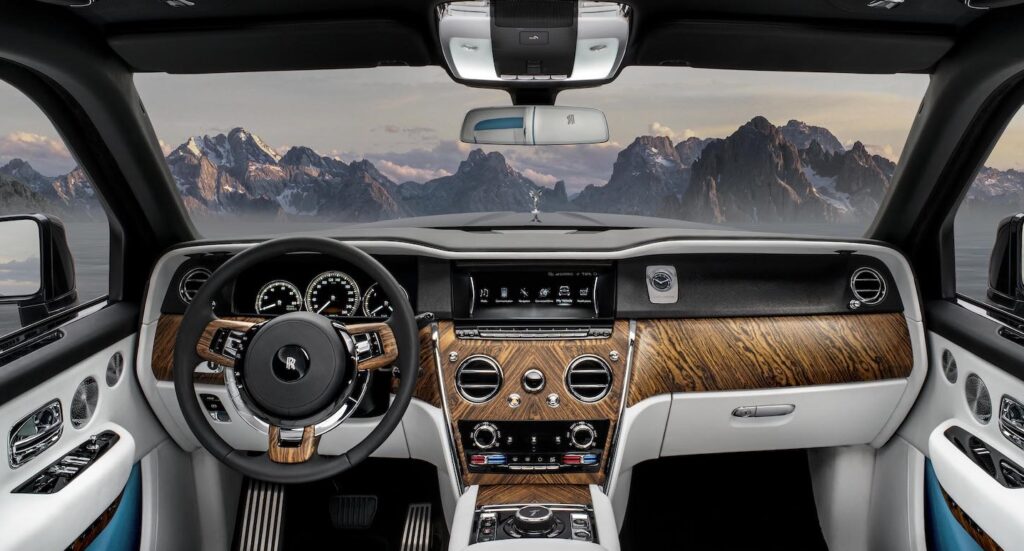 Rolls-Royce, where innovation meets luxury in every drive. Our vehicles are a testament to cutting-edge technology, exemplified by the revolutionary "Flagbearer" system, which anticipates and adjusts your ride for ultimate smoothness. Stay connected and entertained with our state-of-the-art infotainment systems, and embrace the future with our upcoming hybrid and electric models, where sustainability meets opulence. Elevate your driving experience to a new era of automotive excellence with Rolls-Royce – where technology is the ultimate luxury.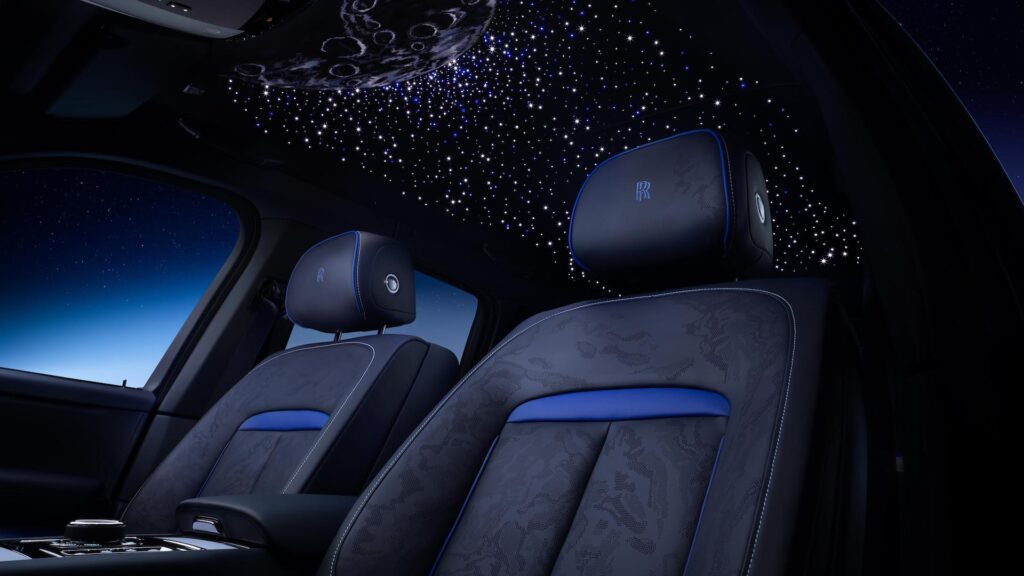 Rolls-Royce is celebrated for its timeless and iconic design, characterized by its signature elements such as the iconic Spirit of Ecstasy hood ornament, Pantheon grille, and the classic proportions of its vehicles. The attention to detail is exemplified in the hand-crafted finishes, including the intricate wood veneers and sumptuous leather interiors that define opulence in the automotive world. Each Rolls-Royce is a work of art, boasting bespoke customization options that allow owners to tailor every aspect of their vehicle, ensuring that it is not just a car but a reflection of their individuality and taste.
View Full Rolls-Royce Inventory in Warren Michigan
Used Rolls-Royce for Sale
A Rolls-Royce Shopping Experience Fully Online
Rolls-Royce Lease Specials
Experience the epitome of automotive luxury with Rolls-Royce. Immerse yourself in the opulence of handcrafted interiors, revel in the power of precision-engineered engines, and command attention with iconic design. Join the exclusive world of Rolls-Royce and redefine your journey in pure elegance and sophistication.
Monday 10:00AM – 7:00PM
Tuesday 10:00AM – 7:00PM
Wednesday 10:00AM – 7:00PM
Thursday 10:00AM – 7:00PM
Friday 10:00AM – 7:00PM
Saturday 10:00AM – 7:00PM
Sunday Closed
Monday 9:00AM – 6:00PM
Tuesday 9:00AM – 6:00PM
Wednesday 9:00AM – 6:00PM
Thursday 9:00AM – 6:00PM
Friday 9:00AM – 6:00PM
Saturday 9:00AM – 5:00PM
Sunday Closed
Overview Of All Rolls-Royce Models Available in Warren MI
Rolls-Royce is the pinnacle of luxury and is available in multiple configurations, each with its own characteristics and unique features. The main models we can deliver to Warren, MI​​ as of 2023 include:
Rolls-Royce Spectre: The Rolls-Royce Spectre is the embodiment of cutting-edge technology, featuring an all-electric powertrain that combines sustainability with opulence. With its whisper-quiet electric motor, it offers a serene and emissions-free ride while retaining the iconic luxury and craftsmanship Rolls-Royce is renowned for. The Spectre introduces a new era of eco-conscious extravagance, where performance meets sustainability in perfect harmony.

Rolls-Royce Phantom: The Rolls-Royce Phantom represents the pinnacle of automotive luxury, boasting a hand-built V12 engine that provides effortless power and a ride quality that feels like you're floating on air. Its cabin is a sanctuary of tranquility, insulated from the outside world with the highest-quality materials and advanced soundproofing. The Phantom's iconic presence, highlighted by its majestic grille and Spirit of Ecstasy ornament, makes it the ultimate expression of prestige and status.

Rolls-Royce Cullinan: The Rolls-Royce Cullinan is the epitome of luxury SUVs, offering the versatility of an off-road adventurer while maintaining the exquisite refinement expected from a Rolls-Royce. Its powerful V12 engine and intelligent all-wheel drive system provide formidable performance, while the sumptuous rear cabin offers a private oasis, perfect for business or leisure. The Cullinan redefines the SUV segment, seamlessly blending rugged capability with peerless luxury.

Rolls-Royce Ghost: The Rolls-Royce Ghost embodies contemporary luxury, combining a dynamic twin-turbo V12 engine with a sophisticated suspension system for a spirited yet supremely comfortable ride. Its minimalist, opulent interior features the latest in technology, including a customizable Illuminated Fascia and Starlight Headliner. The Ghost is designed for those who seek a driver-focused experience without compromising on the hallmark Rolls-Royce refinement.

Rolls-Royce Black Badge: The Rolls-Royce Black Badge collection is a bespoke and edgier interpretation of Rolls-Royce luxury. These models, available across various Rolls-Royce lines, feature enhanced performance and a darker, more daring aesthetic. With a power boost, sportier handling, and unique blacked-out design elements, the Black Badge series caters to those seeking a more exhilarating and rebellious expression of opulence.
All Rolls-Royce models come with a luxurious interior adorned with premium materials and advanced technology. The lineup features powerful engines, ensuring exhilarating performance. Customization options allow buyers to personalize their car, while driver-assistance features ensure safety and convenience. The elegant exterior design embodies a blend of opulence and prestige. Making it a symbol of luxury and sophistication on the road.
Ordering a Rolls-Royce in Warren
Elevate your journey to the pinnacle of luxury with Rolls-Royce in Warren Michigan. Experience unparalleled craftsmanship, cutting-edge technology, and a driving performance like no other. Our team of professionals is eager to assist you in selecting the ideal Rolls-Royce in Warren Michigan, guiding you through every phase of the process. Now is your time to own a symbol of automotive excellence – drive a Rolls-Royce today and indulge in the ultimate expression of prestige and refinement.